For Adoption or Foster
Our Dogs Looking For a Forever Home
MAV
Mav ten months old show line Mali male.
Mav is an exceptionally pretty boy.
We are looking for an active pet home for Mav he is ok with older ( 10yrs+) children not ok with male dogs and small furries.
The dog reactivity can be worked on.
I personally would never trust a Mali or any other prey driven dog with small dogs cats or other small furries.
I have owned working line mali for 13+yrs recently when I lost my old girl I was lucky enough to have a show line pup from a reputable breeder.
I have been so impressed with the intellectual ability and temperament of my show line puppy her half-sister currently 7 weeks old joins me soon.
My personal experience has been the show line Mali is far easier to handle train and manage than the working line Mali far more suitable for an active pet home and an absolute delight to own.
If I had known all those years ago there were two distinct types of Mali my first Mali would have been from show lines.
Mav is the perfect little dog for a first-time mali owner wanting to be eased gently into the Mali world.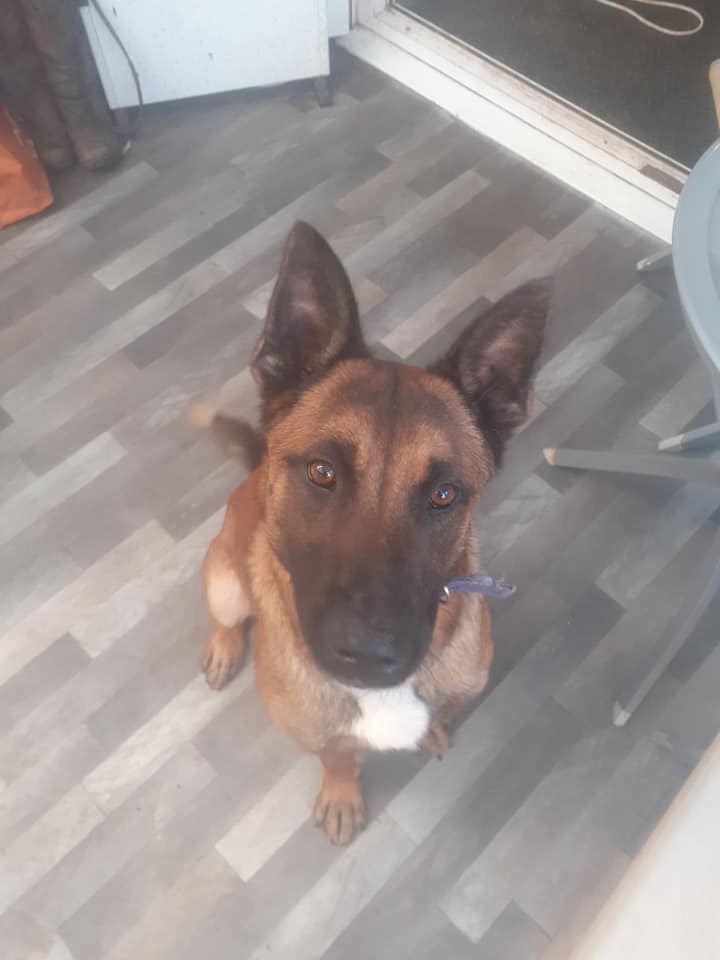 Buddy
Buddy is Looking for a very special person.
Is there nobody out there that could give this boy the forever home he deserves? He's still waiting
I mean, look at that smile
Buddy deserves a forever home.
👉 almost three years old
👉good with other dogs big, small, bitches, neutered males and entire males
👉no young children as unassessed around them, older sensible children will be considered
👉he needs an active pet home – he has previously decided working life is not for him when we took him along to training   (picture dogs doing bite work and buddy having cuddles instead )
👉knows the basics
👉loves his toys and food
👉extremely eager to please
👉social after introductions (I mean it when I say throw a ball once for him, and he will be your best mate!
👉CAT FRIENDLY -on proper introductions and dog-savvy cats
👉 non-reactive when out and about
👉needs to go out and see the world
👉some ongoing training, he's a good boy and would be happy to try anything  (apart from bite work, he  has already tried that and said nope )
What Buddy wants;
👉a sofa to lie on, just because he can   
👉lots of food
👉lots of toys
👉lots of walks
👉lots of fuss
👉a home with either another dog or on his own (he's not picky )
👉someone that will love him forever.
If you think you could give this lovely boy his forever home, please fill in an adoption  application form, home check and adoption fee will apply
RENZO – Available soon as currently under assessment.
ACE.
Ace approx 7-month-old Mali male.
Sasha 19-month-old Mali bitch Sasha, original foster, put a HUGE amount of training into this girl at one time. Her obedience and control were terrific. Unfortunately, poor Sasha training seems to have slipped a bit. Sasha's current foster is working hard with her. Sasha is a stunningly beautiful girl (although we do not know her breeding lines, her appearance would suggest Joefarm lines). Sasha needs an experienced, competent adopter and is suitable for a variety of roles.
RAYNE.
Rayne is a  2-year-old Dutch Herder bitch
This dog is so very lovely extremely affectionate towards her handler, but she's not an easy dog (I can't trust her with my horses. We are working on that ). She's a bit of a hard bitch, VERY alert and sharp with HUGE prey drive.
Rayne is looking for an experienced working home only ( GP dog)
Not suitable for a novice handler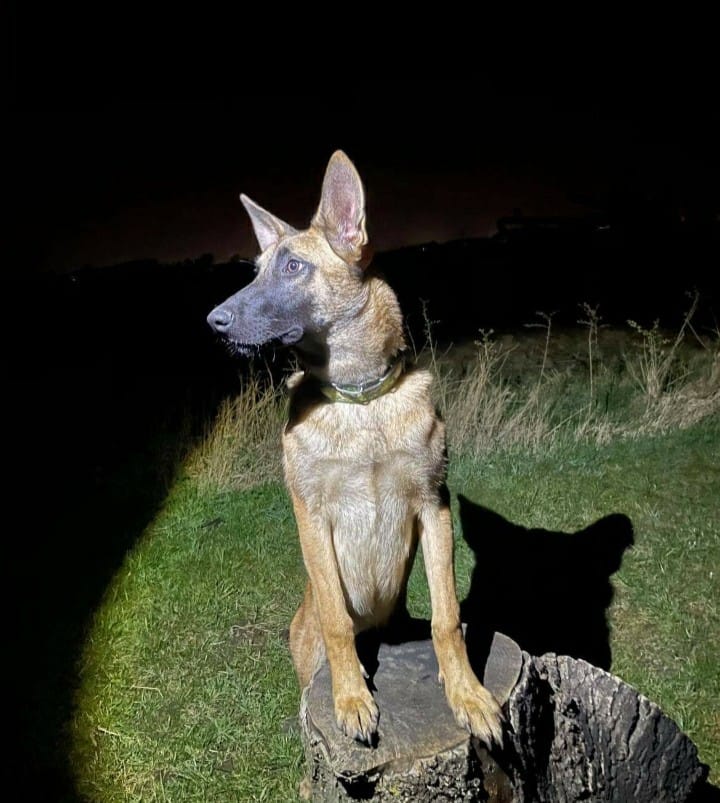 MACE – Rehomed
Mace mali bitch approx 6 months old.
We are looking for a working home for Mace.
We may consider an active home with previous malinois experience.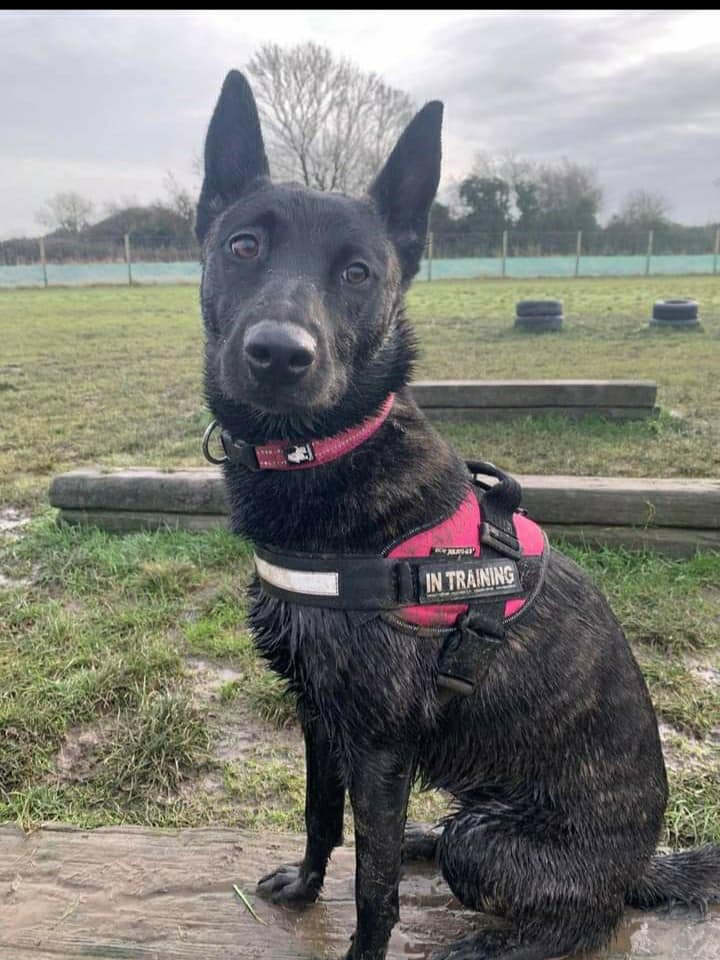 Frankie
Frankie has found his forever home.
Frankie is a 10month old dutch herder bitch
Frankie owner is beyond devastated that she has had to rehome her beautiful girl after a change in personal and work circumstances
We promise you we will take very good care of your girl and keep you updated
Frankie is NOT available for adoption just yet
VOSS. REHOMED
Voss approx 8 months old mali male.
Voss came training with us too
Voss will require someone experienced with the Malinois breed.
Chewie.
Update: Chewie went to a local Police force:
Chewie 14 week old GSD x mali male
We are looking for an experienced working home only for this boy.
THOR
Thor 16 week old Mali X GSD male.
We are looking for a suitably experienced working home for Thor our bitey brave bolshy pup who has buckets of confidence and attitude.
Do not be fooled by those cute puppy dog eyes they hide a cold calculated biting machine as
Jessica Sarkar
can confirm.
We know a special dog when we see one and we know in the right hands this pup will go far.
If you feel you are able to offer Thor the working home he needs and will thrive in, please contact us.